Restaurant Slon 1552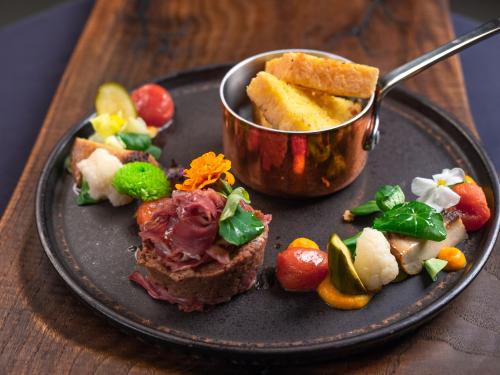 Nazorjeva ulica street 5, Ljubljana
Inspired by tradition and contemporary flavours
Our culinary offer is a mosaic of traditional Slovenian dishes refined with a hint of the Mediterranean. The dishes are prepared in line with original recipes, complemented by contemporary culinary trends. When creating new dishes we observe the saying ''less is more'', trying to extract from the ingredients their characteristic taste. At other times, however, we dare to remove an ingredient and replace it by quite a new one.
The seasonal menu rotates throughout the seasons, focusing on fresh, seasonal ingredients available in the farmers' markets, and paying particular attention to unusual and locally grown items.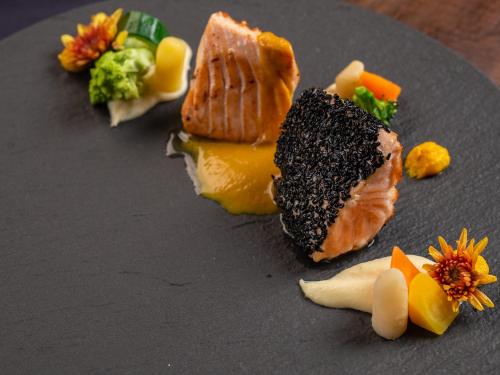 Every day Restaurant offers mouthwatering three course set lunches. Guests can choose between five different options, one of them is always vegan.
OPENING HOURS:
Monday to Saturday: from 12:00 to 23:00
Sunday: closed