Local gourmet experience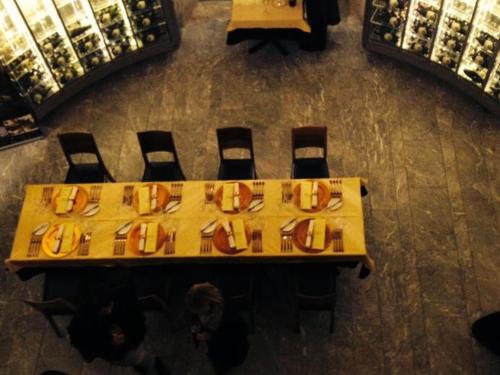 Know-how, devotion and a love of food are the basic ingredients that will make every guest smile, even the most demanding. This Local gourmet package offers an ultimate culinary experience created by two chefs and it's dedicated to real "foodlovers".
Strelec Restaurant is located in Ljubljana Castle's picturesque Shooters' Tower is a winner in all categories in selection: Ljubljana Quality 2015-5 Q - SUPERIOR. It offers an experience of authentic historical ambience coupled with top-quality Slovenian cuisine combining the best of the past and present.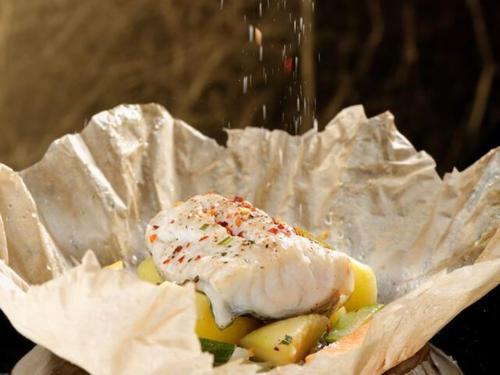 Restaurant Slon 1552: Our culinary offer is a mosaic of traditional Slovenian dishes refined with a hint of the Mediterranean. The dishes are prepared in line with original recipes, complemented by contemporary culinary trends.
LJUBLJANA, THE FAMOUS CITY - GLORIFIED FOR ITS COOKERY
Ljubljana Castle stands as a distinct symbol of the Slovenian capital. The past meets the present in the magnificent castle landscape. The Shooting Tower enchants everyone stepping into its embrace. The space is marked by culinary, art and cultural events taking place on a high, at the highest level.
Package price: 197 EUR per person / for two nights
The package is inclusive of:
Two nights in a luxury appointed Superior Deluxe double room, Deluxe room or Comfort room
Breakfast buffet with A La Carte Complimentary Breakfast Menu
Welcome drink – a glass of sparkling wine
Welcome surprise in the room
Free entrance to Spa & Fitness
Five-course gourmet menu at famous Restaurant Strelec, located in Ljubljana Castle (excluding drinks)
Free one way ride to Restaurant Strelec
Five-course gourmet menu at hotel's Restaurant Slon 1552 (excluding drinks)
Free Parking or free shuttle from Ljubljana Airport to the hotel
Free Wi-Fi internet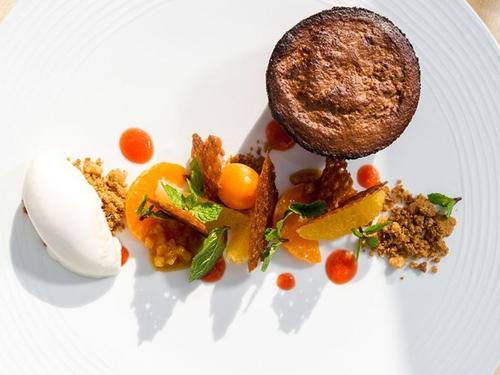 Price per package per person:
Comfort Double room: 197 EUR for 2 nights
Deluxe Double room: 221 EUR for 2 nights
Superior Deluxe Double room: 247 EUR for 2 nights
Corner Suite: 292 EUR for 2 nights
Minimum stay: 2 nights
Additional charges:
City tax 3,13 EUR per day for adults and 1,56 EUR per child aged between 7-18 years.
Additional night: Comfort room - 99 EUR per room, Superior Deluxe room -149 EUR per room, Deluxe room - 119 EUR per room, Corner Suite -189 EUR per room
Arrival is possible from Monday till Friday on request and availability.

Additional information and reservations:
Best Western Premier Hotel Slon
T: +386 1 470 1100
F:+386 1 470 1170
E: sales@hotelslon.com