Conferences
The CONVENTION CENTER is located on the 1st floor and comprises 5 multifunctional conference rooms, all with natural daylight, air-conditioning and parquet (wooden) flooring. They are also partitionable and
therefore suitable for various meetings and events with sizes ranging from 10 to 200 seats or banquets for up to 350 guests.
Conference rooms have fresh and modern look. Comfortable furniture and textiles create a pleasant atmosphere, complemented by the delicious espresso during the coffee breaks. The high-tech equipment allows the halls to host even the most demanding events.
The following conference equipment is available:
LED video wall, with 9 LED plasma screens, total size 165''
LCD projectors
screens
flip charts with markers
stage, welcome/registration desk
audio system and various microphones
wireless and wired high speed internet access
laptop computers
plasma TV screen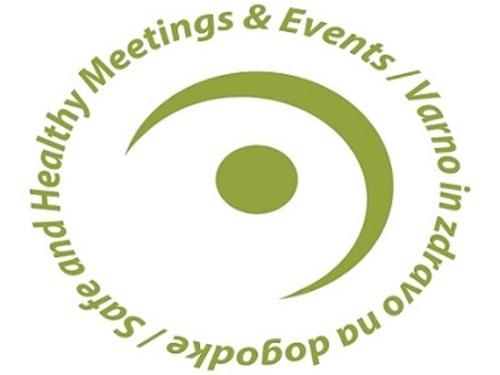 Safety and health of the participants are our priority, so in cooperation with the Slovenian Convention Bureau, we received the certificate "Safe and Healthy Meetings & Events". With this, as a venue for events, we meet all the conditions and additional measures presented by the National institute
of Public Health (NIJZ).