Kommende Veranstaltungen
OPEN AIR CINEMA AT KONGRESNI TRG SQUARE, 26 Avgust - 29 August 2019, Ljubljana Kongresni trg
The Open air Cinema at Kongresni trg square, modelled on the grand open-air cinemas adorning the town squares of Bologna and Locarno, was presented for the first time on the occasion of the 90th anniversary of city cinema Kinodvor in 2014.
More information on Visit Ljubljana site.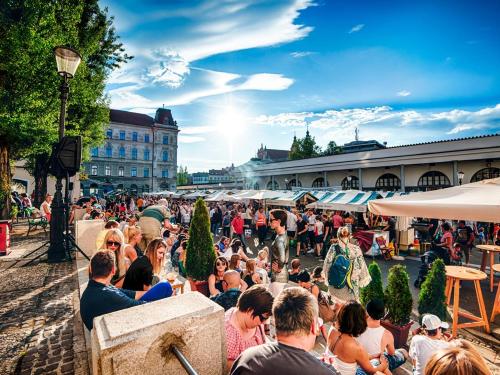 OPEN KITCHEN - FOOD MARKET, 22 March - October 2019, Ljubljana
The Open Kitchen is a food market where you can experience the delights of freshly cooked food prepared by different Slovenian chefs right there in front of you, on the market stalls.
On Fridays from mid-March to October, the Open Kitchen offers you an opportunity to meet Slovenian chefs, taste Slovenian and international dishes, and learn about different methods of food preparation.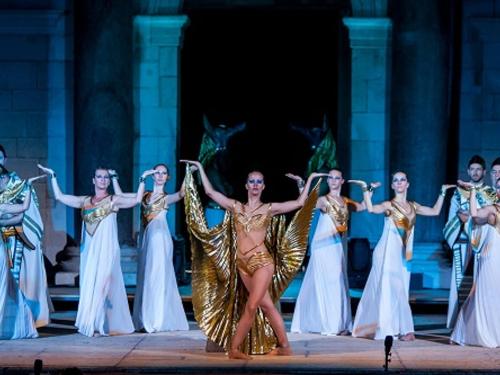 67 FESTIVAL LJUBLJANA, 2 July - 5 September 2019, Ljubljana
Ljubljana Festival is the biggest, oldest and most important festival in both Slovenia and the wider region. Over the years, it has become a way of life during the summer holidays for residents and visitors of Ljubljana alike; and for visitors not only from surrounding countries but from far beyond as well. With its colourful cosmopolitan spirit, the festival contributes a great deal to the life and energy of the Slovenian capital, itself considered one of the liveliest cities in Europe.