Restaurant Week - How Did We Do?
This spring, Restaurant Week returned to Slovenia. Its spring edition brought together 105 Slovenian restaurants across the country, including ours. We asked Marko Kozel, our Food and Beverage Manager, about how we did.
Every participating restaurant had to prepare a top menu composed of at least 3 courses with an emphasis on seasonal local ingredients priced at EUR 19. Our chef Janez Šetina designed 3 different menus (meat-based, vegetarian and vegan) with the aim of conjuring up a special spring symphony that follows the concept of our restaurant - tradition presented in a unique way. Marko Kozel noted that it was the introduction of an appealing vegan menu that brought a new segment of guests to the restaurant.
Event organizer, VIVI school of flavours, is happy to report record numbers of participants and as many as 30,000 guests, which undoubtedly testifies that Slovenians are a gourmet nation, increasingly prepared to indulge in culinary experiences.
The rapidly growing interest in the project was something we noticed ourselves, with phones starting to ring as soon as the restaurant became open for reservations. Over ten days, we sold 1,700 menus which is 900 more than at the same event last year. Kozel estimates that this is the result of our constant focus on exceptional flavours - the competition in Ljubljana is so strong, we simply cannot afford to stay in the middle of the pack.
We are extremely pleased we were able to surpass the traditional concept of a hotel restaurant and become established as a favourite choice of the local population. One of the contributing factors was undoubtedly the promotion that resulted from all the Restaurant Week events over the years.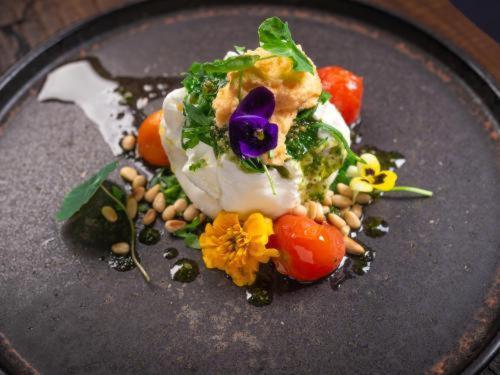 Run by chef Janez Šetina, Restaurant Slon 1552 was awarded 2 Gault & Millau toques and is one of the best restaurants in Ljubljana. It is located in the city centre and its attractive atmosphere delivers an exceptional culinary experience. The restaurant serves dishes of Slovenian and Mediterranean origin, with an emphasis on fresh seasonal ingredients and accompanied by superior wines, all of which are available by the glass.
OPENING HOURS:
Monday to Saturday: 12 noon to 11 p.m.
Sundays: closed